Cosmetic Plastic Surgery Education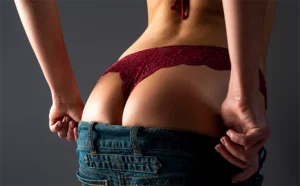 Before we discuss the BBL after 10 years, let's look at how it has evolved over the years. The BBL has become one of the most popular cosmetic operations in the past several years. This technique, also known as Brazillian Butt Lift, is when fat is utilized during VASER high definition liposuction to improve the shape and projection of the buttocks. More and more, fat transfer is replacing implants as it gives surgeons the opportunity to customize the patient's results and recovery is faster and simpler. Many prominent figures have had a Brazilian Butt Lift, causing it to soar in popularity. You most likely know who we're talking about: Kim Kardashian, Cardi B, and Jennifer Lopez, to name a few. It's challenging to get the increased shapeliness by diet and exercise alone. Without BBL surgery, having that result may not even be possible. 
People often ask if their BBL will look the same in ten years. I spoke at the World Association of Gluteal Surgeons in Miami in May of 2022 on the topic of long-term BBLs and the trends we are seeing as surgeons. This is a question as a board-certified cosmetic plastic surgeon I am frequently asked by patients considering the BBL procedure.
Book a Free Consultation
The only way to really know and understand the cost of any cosmetic procedure is to book a consultation. 
When Dr. Mowlavi can talk with you to learn about your needs and desires and can see you and determine what needs to be undertaken can he really determine the cost of your procedure.